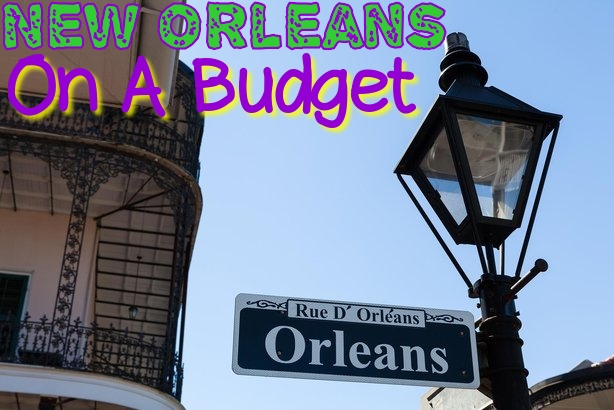 New Orleans is an amazing place. Anytime you vacation you can easily spend hundreds of dollars a day once you've factored in hotel costs, dining during your visit to Louisiana, and entertainment. That's why it's important whenever you plan a vacation that you try to save as much money as possible and travel on a budget. Here we will discuss some attractions in New Orleans that you can visit that won't break the bank, but will still ensure you have a great time.
1.) St. Louis Cathedral – The St. Louis Cathedral is located in Jackson Square and it has been around since the 1700s. It features amazing painted ceilings and beautiful stained glass windows. It's free to visit and take a self-guided tour. However, we do recommend that you take advantage of their one dollar artifacts brochure which would give you insight on historical structures inside.
2.) New Orleans National Park – There are six sites within the Jean Lafitte National Historical Park and Preserves. Inside the park there are trails that you can follow where you're sure to see an abundance of wildlife. There sure to be alligators in the Bayou, birds, snakes, and plenty of other critters that you want to stay far away from. You'll definitely want to pack the bug repellent and maybe even a couple bottles of water for your adventure.
3.) Glassblowing Shows – Glassblowing is definitely a form of art. There are a few different locations where you can watch a professional Perform glassblowing and see how it works. This may become your new favorite hobby. You can also purchase pieces that were personally made to take home as a souvenir. One glassblowing factory that we recommend is New Orleans Glassworks and Printmaking Studio. It's located on Magazine Street. You would want to call prior to showing up to see what times their shows are.
4.) City Park. & Audubon Park – City Park is one of the largest and oldest parks in the entire country. It's been around since the mid-1800 and features oak trees that are over 600 years old. There are also plenty upon featuring beautiful lily pads. Concession stands line the way featuring delicious eats like hot dogs and ice cream and while they do accept plastic for payment we do recommend carrying a little bit of cash. This place is huge, so may take you a couple of days to see it all, but it's totally worth it. You will want to wear comfortable shoes for the voyage. Audubon Park is a little bit different, much smaller, and is more for the sports buffs. Featuring jogging paths picnic areas a pool and many courts to play your favorite sports.
5.) National Park Service's French Quarter Visitors Center – At the visitors center you are able to pick up a lot of free guidebooks that'll help allow you to explore places in Louisiana on your own. They also have many knowledgeable employees on-site that can help answer questions that you may have. If you did want to take a guided tour, you can also arrange that there at the center as well.
6.) Enjoy Free Live Music & Street Performances – There are numerous people that make a living performing for the crowds that visit New Orleans. You can find them in Jackson Square, Frenchmen Street, and pretty much anywhere in the French Quarter. You can find anything from violin playing, free tarot card readings, fire breathing, or the entertainers just belting their favorite tunes. While these are free performances we do recommend testing those that you truly enjoy.
7.) Enjoy The Markets & Window Shop – While many less preferred that we actually shop when we vacation, some may not have budgeted that in for their trip. You wouldn't have to worry about that in New Orleans. There are plenty of markets that allow you to just wander around and enjoy outdoors all while taking in the splendor of the products being offered. Some places, like the French market district, which features a lot of food trucks, even give out free samples of the various products like their gumbo, pralines, and even alligator sausage. If you are in the mood to spend a little, you can find a really good deals and unique items at the Secondline Arts and Antiques, located on Decatur Street. They sell many eclectic things like sculptures and jewelry offer really reasonable prices.
8.) Faulkner House Books – If you're a book enthusiast, you'll definitely want to take a trip to the Faulkner House Books store. This book house carries the entire William Faulkner collection and it used to be this place of residence. It is pretty difficult to find, as it is securely hidden in Jackson Square, but if you know where to look on Pirates Alley can find it. You'll find many signed hardback editions, collector's editions, and hard-to-find antiques.
It's definitely possible and traveling to New Orleans or Louisiana to save a ton of money and still have a great time. The hotels out there are all pretty inexpensive and its, as proved above, there are plenty of activities that can keep you busy on your trip. The most important thing you can do, if trying to save money on a trip to New Orleans, is to preplan your visit. A simple Internet search can illuminate hundreds of activities and places to visit that you and your family will love.
Also, being located equidistant from most major departure cities in the United States whether east or west coast, chances are that Louisiana is one of the cheapest destinations to fly to on a budget from where you're coming from. As a flight tip from us to you if you're looking for real cheap airfare (no affiliation whatsoever), we found a still relatively unknown but legit airfare lookup site called SkipLagged that works on loopholes to show you promotional rates that are much cheaper than retail. Just saying if you're looking to travel to New Orleans, no excuses!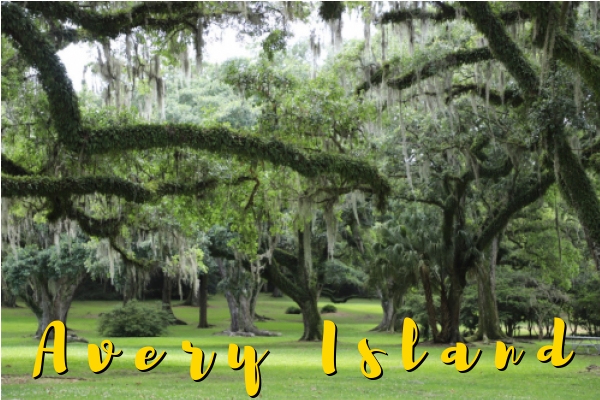 One last place (A Bonus!) we would recommend would be Avery Island. This is a nature lover's paradise and a Tabasco lover's paradise since it is home to the original Tabasco factory. They even have a restaurant that features chocolate Tabasco cake and all of their food is well priced. You can feed a family of four for under $50. Avery Island is also a bird sanctuary and has plenty of beautiful paths to walk and many animals to see from afar. No matter what activity you choose to do in New Orleans, you'll want to pack your camera and make sure to take plenty of pictures to remember your trip by.