New Orleans, well Louisiana in general, is well known for its delicious and distinct foods. There are many dishes that are extremely popular and common to the locals, but not so much to the visitors. Many dishes that are with French or Asian names may seem a bit too foreign and intimidating to order and the last thing you want to do is order something where you won't know what to expect as far as the taste goes.
Many people are too wary to order some dishes simply because the name may look too difficult to pronounce and this is a shame because many of those dishes include some of the best tastes in the world. Not knowing what these dishes taste like means that those that travel to this part of the country are missing out on an amazing chance to enjoy and partake in some of the most elegant and delicious cuisine in the world. Here is a brief rundown of some of the best foods that you must try on your next trip to Louisiana. Readers beware, if you're not big on seafood or fatty foods, you may want to vacation elsewhere. Once you've tried these French Creole dishes, you're sure to put on a few pounds before you get back home.
Now, first thing's first. Many of the most popular dishes in New Orleans were created by the Creoles and include Creole and/or Cajun seasonings. A person that is Creole oftentimes has traces of West African, European, and Native American ancestry. They all have their own variations of cooking, which consist of a fusion of French, Spanish, Asian and African flare and tastes.
Whether you're traveling as a family to Louisiana with the kids or on a couple's outing you'll always find nothing but the best home-cooked soul food in Louisiana, but you have to know where to look and what to expect.
New Orleans Dishes for Beginners:
Appetizers: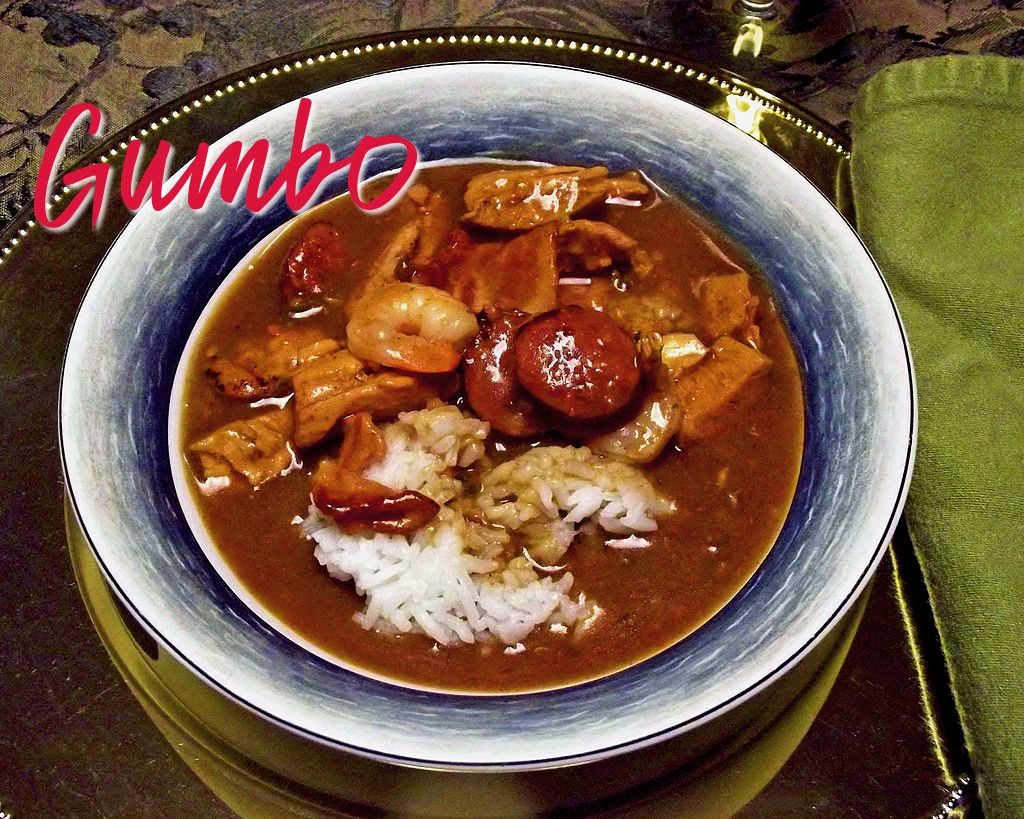 Gumbo – This is sort of like Jambalaya, but includes more stock and oftentimes includes shellfish and common vegetables like celery and bell peppers.
Andouille – This is a fancy way to smoked sausage. It's usually made with a mix of pork roast, garlic and spices, and thrown into dishes like Jambalaya and Gumbo. You should also know about Boudin which is a sausage made with pork, rice, and Cajun spices.
Jambalaya – This is a mix of rice, meat (usually Andouille or chicken) and stewed vegetable. The creole spices included in this dish is what makes this meal unique.
Dirty Rice – This is an amazing platter made with white rice that incorporates tiny pieces of chicken liver, onion, bell peppers, and spices like cayenne and black pepper.
Main Dishes: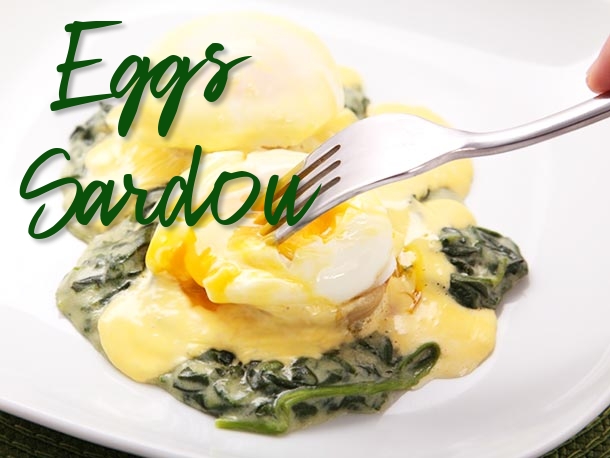 Eggs Sardou – This is a great snack if you like eggs. It consists of poached eggs on top of artichokes with creamed spinach and hollandaise sauce. Some versions may include toppings of anchovies or chopped ham.
Etouffee – This is a seafood lovers Must-Have. It's a dish that includes a shellfish (usually shrimp or crab) that is covered with roux (mix of flour & fat) and spices and served on a bed of rice.
Muffuletta – This is basically a fancy sub or sandwich. It's made of Muffuletta bread, which is a round Italian break, and includes an olive spread, cheese, and Italian meats like capicola, salami, etc.. If you're in the mood for a sandwich, but not Italian style, maybe consider a Po' Boy. A Po' Boy is a sub that commonly includes roast beef or fried seafood (catfish, shrimp, oyster,etc.) and brown gravy, lettuce, and tomatoes.
Oysters en Brochette – This is a classic Creole dish. It's made of skewered raw oysters and bacon that is breaded and then deep fried or sautéed. Or Oysters Rockefeller which are oysters topped with green herbs (like parsley), butter, and bread crumbs and then broiled or baked to perfection.
Yaka Mein – A bit of Asian influence on this one. This is a soup or beef broth, noodles, green onions, hard-boiled egg, and Creole spices.
Pompano en Papillote – This is a fish filet that is cooked in a sealed envelope made of parchment paper and is then served with a white sauce made from wine, shrimp, and crab meat. It goes great with a light white wine to balance out the palette.
Desserts: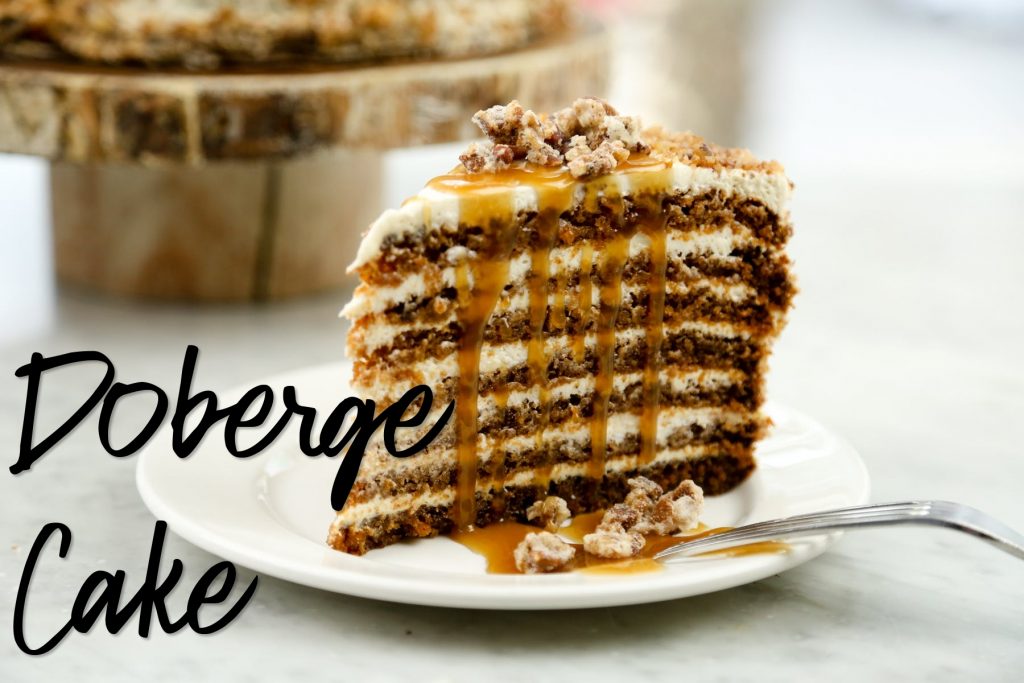 Bananas Foster – This is an ice cream dream! Vanilla ice cream with bananas and topped with a sauce of butter, brown sugar, rum, cinnamon, and banana liqueur. If you're feeling adventurous, as for it served as a flambé.
Beignet – Literally thousands of people travel to New Orleans for their Beignets. This is a pasty made from deep fried choux dough and topped with powdered sugar. It melts in your mouth and will have you coming back begging for more.
Doberge Cake – A cake that originated in New Orleans in the 1930s, and features many thin, alternating layers of custard pudding and cake and then glazed on the outside. It usually alternates between lemon custard and chocolate, although there are many variations and flavors.
This is literally just the tip of the iceberg when it comes to food in Louisiana. This should be enough to get you through a visit if you're here for a few days, but we'd highly recommend branching out and trying even more things then what's on this list. Most restaurants include a description of each dish they offer, if you're unsure don't be afraid to ask your server. The last thing you want to do when you're on vacation is miss out on a delectable dish just because you were too shy to ask questions about it. Of course, you could also just use the internet and do a quick search on your phone. Most dishes can be found on the World Wide Web with pictures and descriptions.