When it's time to take a vacation many people are forced to either find boarding for their furry friends or, if they're lucky, they have a friend or family member that can house sit for them and watch their pups. If you're planning a trip to New Orleans you will be happy to know that there are plenty of pet-friendly hotels, eateries, cafes, and shops. Listed below are a bunch of places you can visit with your pooch while vacationing in New Orleans.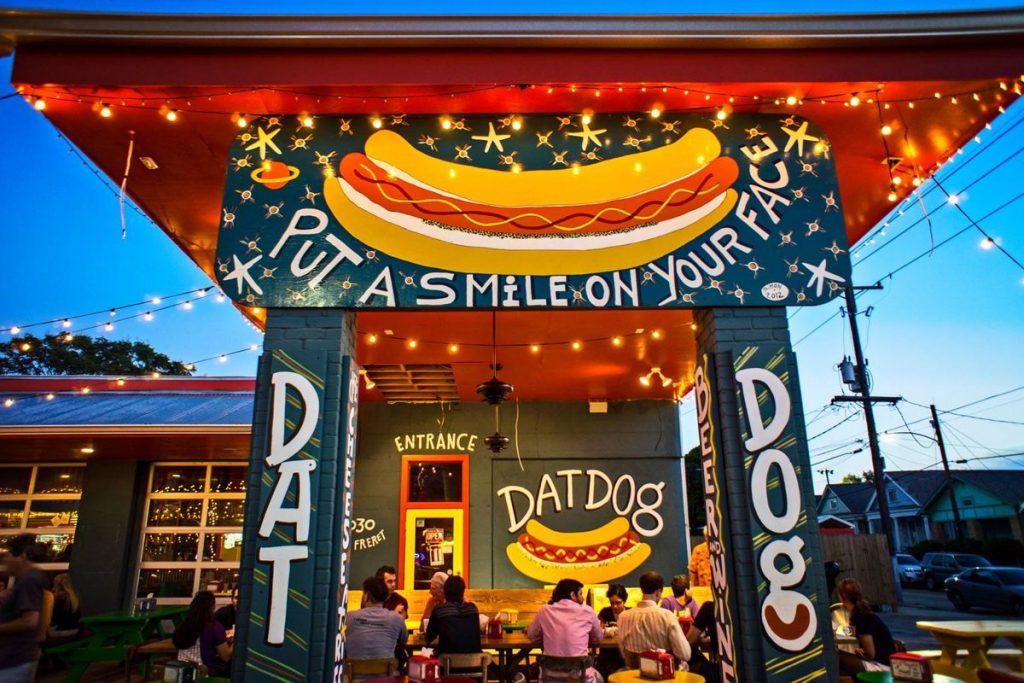 Looking For Food?
Plenty of restaurants around New Orleans are dog-friendly. If you're looking for something to hit the spot in the morning, maybe Croissant D'or Patisserie, on Ursulines Avenue, might be more up your alley. This is a French bakery with nice, sunny courtyard dining. They're the perfect place for a delicious breakfast or pastry. Dat Dog is another great place to start your New Orleans trip for a quick lunch or snack. It has three locations total currently and two of them, the ones on Freret Street and Magazine Street, offer huge outdoor patios where you and your dog can enjoy a great lunch. They specialize in hot dogs, and if you're feeling adventurous or wanting to try something new, go for the alligator sausage topped with crawfish etouffee.
If you are looking for something a little more romantic and cozy, you'll want to check out Café Amelie on Royal Street. They have a big courtyard featuring a water fountain, which is perfect with those traveling with their dogs. This place does get busy, so you will want to call and make a reservation before going, and when you do, make sure to request a table out on the patio. They offer excellent Creole dishes, like gumbo and crawfish linguine. If you think fine dining is out of the question when you're traveling with man's best friend, think again. Herbsaint on St. Charles Avenue, welcome pooches for their sidewalk diners. This is an amazing, high-end French restaurant specializing in Creole and Cajun fare and brings in a lot of visitors from all over the world. Just as with Café Amelie, and really this is one of the best recommendations for New Orleans altogether, you'll want to make a reservation well in advance, and you'll want to request an outdoor table.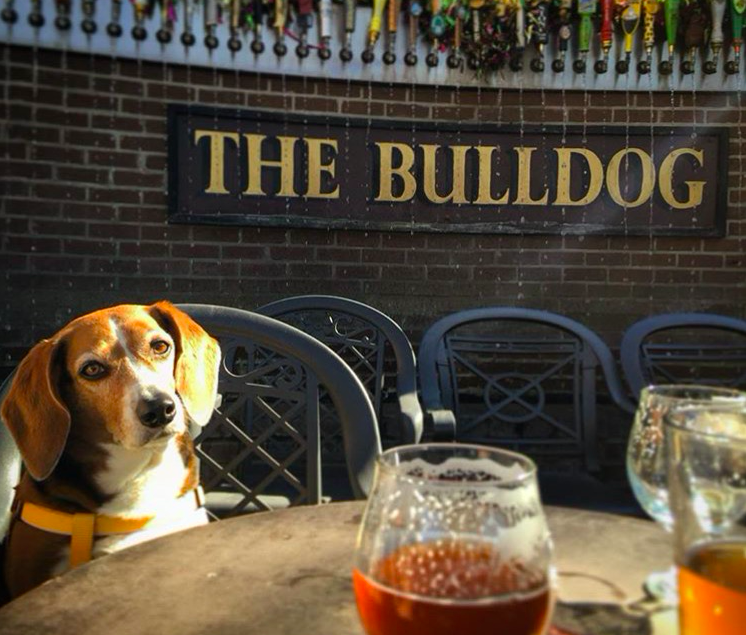 Want To Wet Your Whistle?
Plenty of bars around New Orleans are dog-friendly. Parleaux Beer Lab, on Lesseps Street, offers a large outdoor spot which will allow you to play with your puppy while enjoying an ice-cold brew and possibly some snacks from the local food truck. The Bulldog, which has two locations on Magazine Street and Canal Boulevard, is a great burger and beer bar and another great spot that offers an expansive patio and huge beer selection. Urban South, on Tchoupitoulas Street, is one of the best known breweries in all of New Orleans, will allow you to sample new beers and hang out with pup, indoors and out. If you're looking for something a little less hoppy and more mixed, the 12 Mile Limit is the place for you. It's located South Telemachus Street, and is a popular dive bar, even for the locals, that offers craft cocktails and delicious dishes. Dogs are allowed inside and out and we've heard they give out free food on Mondays.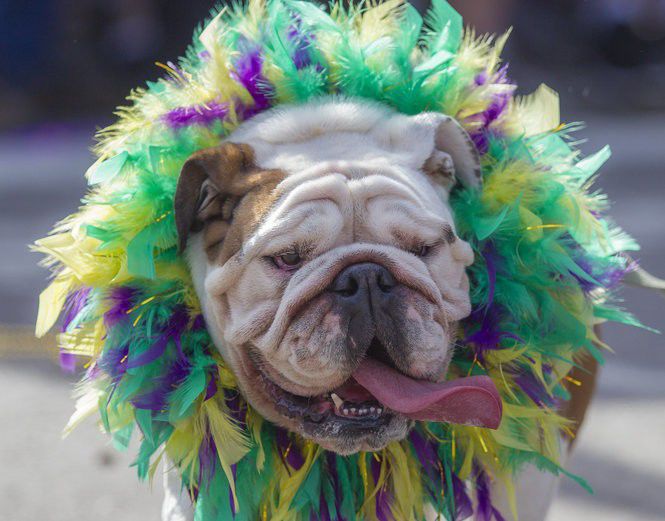 Looking For Some Treats For Your Furry Best Friend?
Plenty of shops around New Orleans are dog-friendly. Don't count shopping out just because you decided to bring Fido along with you. You can find plenty of shops in New Orleans allow dogs, as long as they're leashed. Here are a few shops that would be a great spot to pick up a new toy for your beloved pet. Southern Paws, on Toulouse Street in the French Quarter, has a bunch of dog items including tasty treats and Mardi Gras Costumes. Petcetera located on Magazine Street, is your spot for fun and unusual pet toys you will have a hard time finding anywhere else. Many of the items sold there are made by local artists, including portraits, furniture, collars, and more. Lastly, Tahyo Dog Boutique is the last recommended pet shop on the list. It's a famous one, having been featured on Animal Planet's hit show "Pit Bulls & Parolees". They have a bunch of treats and toys for the four-legged visitors and cute shirts for their owners. Some proceeds even go to the Villalobos Rescue Center, so you'd even be helping a good cause by shopping here.
If all else fails, and you want to let your pooch run its head off, you can always check out one of the local dog parks in the area. If your dog is usually high-energy, it's also not a bad idea to let them run off all their energy first before heading out and about on the town, so they're not jumping all over the place and will be calm. Nola City Bark offers almost five acres for your pup to run. They have pavilions for shade, water fountains to keep them hydrated and there are two separate areas for big and small dogs, too. Crescent Park Dog Run, which is located along the Mississippi River, is a small area that's just perfect if you want to just give your pooch some off-leash time. Wisner Dog Run offer benches and water fountains, too.
There are plenty of places for you and your four-legged friend to enjoy when visiting New Orleans. If you're into taking in the culture and history of your travel destination, you may also want to look into the various walking tours offered in the area. You may even get to see a ghost! New Orleans even has various dog-friendly activities throughout the year, like the Barkus Parade and NOLA on Tap. You'll want to check out the New Orleans calendar of events when you start planning your trip. Next time you're planning a trip to the Big Easy, you can definitely consider packing up the pup and letting them tag along. Lots of hotels are dog-friendly, although you will have to pay a pet deposit. That may be totally worth it, though, to bring your furry best friend.