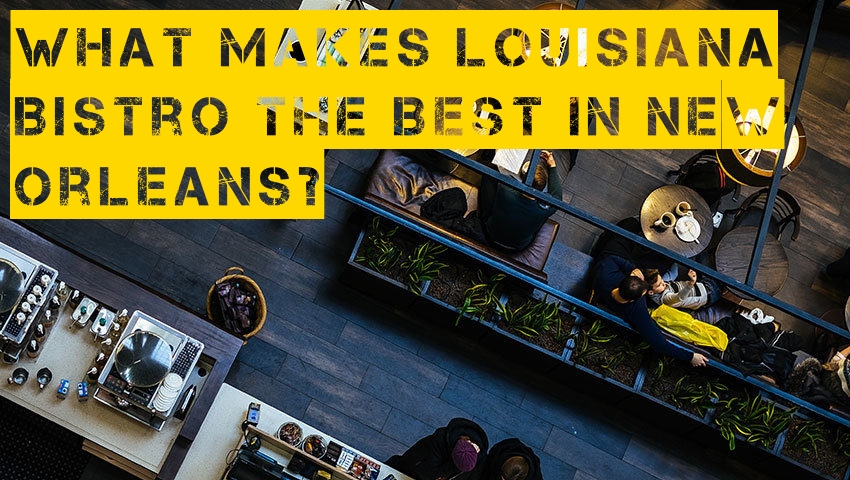 Most restaurants probably feel as if they are the best restaurant in the area they're located in. Well, Louisiana Bistro, not only believes that, but we also have proof. We've been rated the #1 restaurant in New Orleans by TripAdvisor. If that's not enough, we've listed a few more things to consider when you're on vacation in New Orleans and looking for a great place to eat.
For one, we only use the freshest ingredients. None of our ingredients come in jars or cans. A majority of the produce we use is locally grown and our seafood is caught fresh a delivered daily. We don't skimp on the important parts just to save a few bucks. We believe that if you want create the best dishes and flavors, you have to be willing to invest in the best ingredients and components. That's something we've lived by since day one and we know that many diners today really care about where their food is coming from, so we are as transparent as can be. If you have any questions about the food, don't hesitate to ask.
Secondly, we don't nickel and dime. We have painstakingly done the math to figure out the lowest amount we can charge for each of our dishes to ensure our diners get the great meal and experience without having to worry about racking up their credit cards. Many places that claim to offer authentic Creole and Cajun food hike up their prices, but many of our dishes are under $30. We've even put together a few deals that include an appetizer, main course, dessert, and drink for just $50 a person (Just ask for the Chef Martinez Feed Me Now Special). So, you can eat our Creole fare without ever breaking the bank. And if you want some extra sauce, we won't even charge you extra for it.
The locals love us, but the tourists that visit New Orleans travel here to experience the city and the food. The Louisiana Bistro caters to travelers and our own homegrown. Word of mouth sure does travel fast, and you can tell that whenever a visitor travels to New Orleans and asks a local where they can get some good authentic Creole food they point them in our direction. You'd probably be surprised how many times we hear how much value and delicious food we offer, and for so cheap, on a daily basis.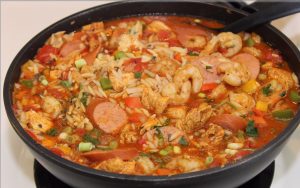 Our portions are on the large side. Not many tables end up leaving without some sort of to-go container. We pride ourselves in serving, not only great Creole classics, but a lot of it. We know that if you're visiting New Orleans it may help to have a back-up snack, so we have no problem providing sturdy containers for you to take back home or back to the hotel room.
We're well-known for 2 dishes. One, our jambalaya, Jumbolaya is what we call it, and it is the best you'll find in all of New Orleans. We've also been voted #1 for Jambalaya by TripAdvisor for 3 years in a row, so that's just a fact. It's our number one seller and it requires us to make at least 5 huge 10-gallon batches a day, which is great for our diners because it ensures that every vacationer that visits will get fresh jambalaya when they stop by. We even allow free samples of the jambalaya, so if you have any doubts about the deliciousness of it, don't hesitate to ask to try it. We know you'll love it.
The second thing many visitors seek when coming to our restaurant is our home-made Doberge Cake. We have a few varieties that are offered and changed from day to day, but our most popular by far is our Doberge Red, which is a cake that alternates the layers with a mix of red velvet cake and vanilla custard. Just to give you an idea of what to expect if you order our Doberge Cake, one customer described it as a party in their mouth. So there you go.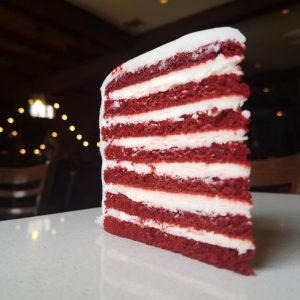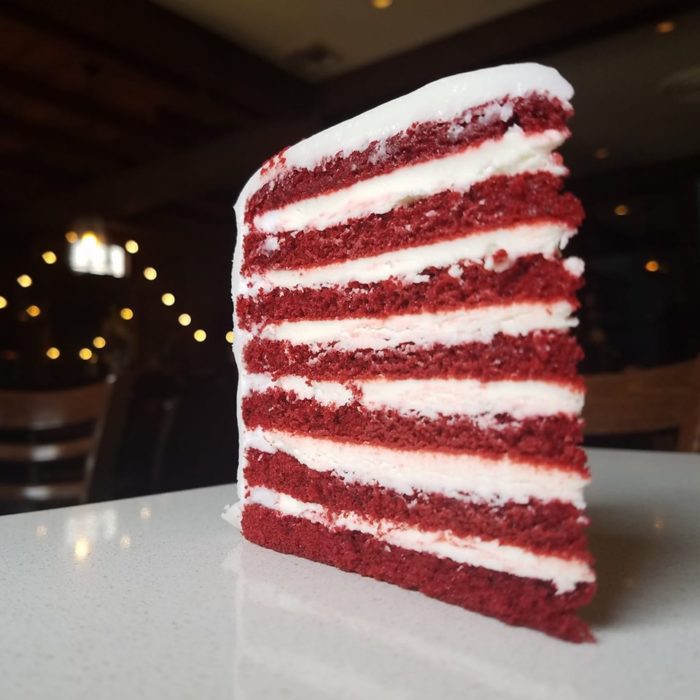 Even the kids love our restaurant. We know people vacation to New Orleans to see the colorful floats of Mardi Gras and enjoy the festivities, so when you visit us, the party doesn't stop. Our walls are full of amazing masks and paintings, plenty of beads for everyone (everyone gets a free bead necklace), and our music is lively. Some nights there's even hired entertainment, like face painters and balloon animal makers, to keep the kids entertained the whole night.
And lastly, our secret weapon. We have Chef Martinez. Not many people know who Chef Martinez is, but he's the whole reason we're able to offer the amazing dishes we do. He's the mastermind that creates every dish we offer, and we literally couldn't do it without him. He oversees not just the food preparation, but he is also in charge of quality control, so he makes sure we only use the best of the best ingredients and that our food stays consistently delicious. The most important part, something that is really hard to find, he really loves what he does.
We've even honored him by setting aside one day a month and to allow him to create and serve his own new concoctions, delicacies, and various food items to our diners. It's the third Thursday of every month, if you want to stop by while you're on vacation. We usually have a huge wait on that night, so reservations are recommended. The locals especially come out for the event. Chef Martinez does not disappoint when he debuts new items, and we all love him for that.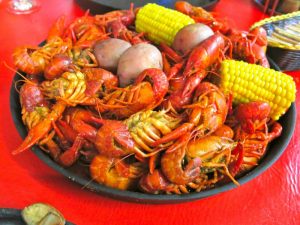 So while there are literally hundreds of restaurants you could eat at in New Orleans, there's only one you should, and that's the Louisiana Bistro. There are no big surprises when you arrive (maybe when you leave and you see your check is not hundreds of dollars) and you can rest assured that your food was prepared and created with the best ingredients in town. Our atmosphere, huge portions, and low prices are sure to add a magical memory to your vacation to New Orleans.