You finally did it. You've decided to take a well-deserved (and much needed) vacation to the Big Easy. Now what? Well, if this is your first time in New Orleans, there are a few things you will need to consider for your trip in order to make it the best it can be. New Orleans is a city that's rich in culture and has so many cool and unique things to offer its visitors. Whether you're going for a few days or a couple of weeks, you'll want to make sure to have fun and make memories.
Plan It, But Don't Be Too Strict
New Orleans has many exhibits, museums, restaurants and shops that will be beckoning as soon as you touch down. You will want to do a little research on the city and its various sights prior to arriving. Make a list of places you will definitely want to visit during your trip, but be prepared to go off course a bit. It is a vacation after all. You may find some other attractions off the beaten path that. You're sure to find other places that'll entice you to pop in and check out. If you're not sure what exact attractions you will want to visit while you're there, we recommend that you take a look at the New Orleans Pass. This pass will provide you with free entrance into over 25 of the most popular adult and children's attractions in New Orleans. There's a wide variety of options when it comes to museums, shows, and other exhibits in the area and this will help you save a ton of money along the way.
Don't Drive or Rent A Car
Parking in New Orleans can be a nightmare. Hotels that offer parking can charge up to $40 per night to use their parking garage. You may be better off just depending on using Uber or Lyft to get around the town, or perhaps consider taking the streetcar lines (they're only $1.25/ride). Also, many popular attractions are in close proximity of each other and within easy walking or biking distance. If you prefer to have your own mode of transportation make sure that you bring some loose change to feed the meters.
Be Safe and Use Common Sense
The drinking laws are a bit lax when it comes to New Orleans. You can stroll down the street with your alcoholic beverage of choice (in a covered, plastic container) and not get into trouble. You can drink into the wee hours of the morning, but you don't want to drink so much that you can't keep a clear head. Pace yourself and make sure to always pay attention to your surroundings. This is especially true if you're traipsing the streets of the French Quarter late at night. It's common knowledge that your wallet should be kept in one of your front pockets or in a jacket pocket where a nimble-fingered thief will not be able to easily swipe it.
Check The Weather and Events Before Booking
The worst thing you could do when planning a trip to New Orleans is going when the weather is not good. The Springtime and the Fall are usually pretty safe, the summertime can be hot and muggy, and September-October can bring rain and hurricanes. Winters aren't usually too bad weather wise and usually bring in really good travel deals for flights. Also, if you're not looking to deal with huge crowds and expensive rates, stay away from their big celebrations like Mardi Gras, Spring Break, Jazz Fest, etc. Always do your research so you can be prepared for the weather and events you'll encounter while you're there.
Be Prepared For The Different Personalities
You'll run into many personalities while walking around New Orleans and the French Quarter. You will see street performers, grifters, fortune tellers, protesters, etc. Be careful who you engage with. Many people make their living by performing for the tourists that visit, so if you do decide to stop and listen to a jazz band perform a grand song, consider throwing them a couple of bucks. If someone approaches you with a wager, like , "Hey, I bet you $5 I can guess where you got your shoes." Don't take the bait and just walk around them. The answer is simple anyway; they're on your feet. That one's free.
Enjoy Some Of The Touristy Things
You may not have come to New Orleans to get your fortune read, take a tour of a cemetery, or check out an ostrich race (yes, they really do have that), but you're here and who knows when you're going to be back. Spend a little time while you're visiting to really enjoy the wide variety of activities the Big Easy has to offer. You may be surprised at all the attractions offered in the area, but if you're short on time and want to find out the best, must-do thing is, consider asking a local. They're always full of insight and can surely point you in the right direction. You'll definitely want to take full advantage of the great food New Orleans has to offer. If you've never been to New Orleans you've probably never had a real, authentic beignet or po'boy and once you do, there's no competition and no going back.
Don't Overpay For Your Stay Or Entertainment
There are many ways to save money when you're planning a trip to New Orleans. One way is to look into packages like an all inclusive offer where you can get your hotel room and plane tickets in one shot, or a discount hotel deal like the ones StayPromo provides that bundle in multiple room nights or even include passes to some of the local attractions. You may want to consider not staying directly in the French Quarter, too. The hotel rates are usually inflated and many complain that the non-stop noise from the partygoers make it hard to sleep. Also, don't buy the first deal you see. Look around, compare prices, look for promo codes and maybe even make some phone calls and try to negotiate a better rate on your hotel room. Also, using all-in-one multi attraction passes like the New Orleans Pass can save you hundreds of dollars for things you're probably going to end up doing anyway and their convenient mobile app helps you get in free to many museums and attractions.
A Few Items To Pack Right Now
Any time you take a vacation there are a few things to bring that should be a must in a big city like New Orleans. You will definitely want to pack a comfy pair of walking shoes. If you don't already have a versatile pair that'll go with any outfit you will want to invest in one now. You should also make sure to pull out and dust off the camera for your trip. You're sure to come across many sights you'll want to capture. Sure, you could just use your phone, but what happens when your battery dies? Lastly, you'll want to bring a nice, sturdy travel wallet. You should walk around with a bit of cash, not hundreds of dollars, but at least twenty dollars in singles. You will come across street performers and you're likely to stop at a café or bar throughout the day, many places you'll pass through will feature people working for tips. You will find that a couple bucks can go a long way.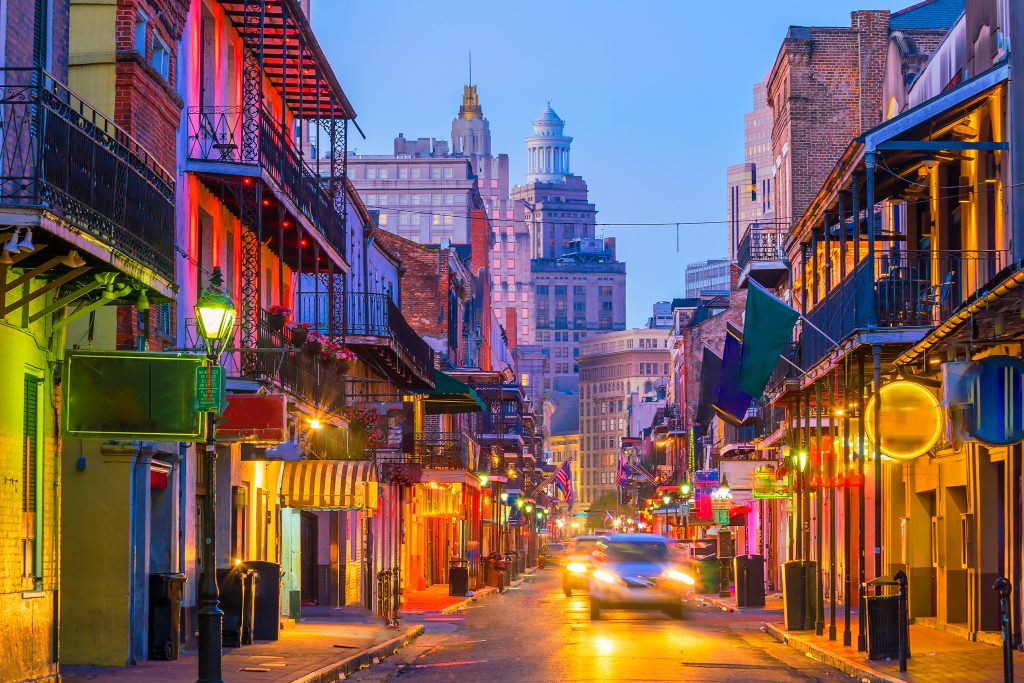 The tips here should be more than enough to make sure you have a blast on your New Orleans vacation. If you just go with the flow and keep your wits about you, you're sure to have a safe and memorable trip. New Orleans is definitely one of those destinations that will suck you in. You can easily fall in love with the place and make it your new favorite travel destination.