New Orleans is also referred to as the most haunted city in America. It is well-known for its creepy aspects including voodoo, vampires, cemetery tours, and haunted houses. Many of the most popular shows featuring vampires and creatures of the night, like Season 3 of AHS: Coven and True Blood are set in this area. If you're going to make a visit here, make sure you take the time to appreciate their attractions, even the scary ones. Most are seasonal, meaning they are open usually starting in early October, so you will need to check the individual attractions for their calendar of events, but here is a list of the top xx haunted houses New Orleans has to offer that'll scare your pants off.
The Haunted Corn Maze at Cajun Country Corn
40833 LA-16 Amite City, LA 70422
This attraction is located in the Pine Grove area and features a few different package offers, starting at around $20. If Stephen King's Children of the Corn or In The Tall Grass scared you at all, you're in for a treat here. Immerse yourself in a huge 7.5 acre corn maze and see how long it takes you to figure out where the exit is. And you will also want to be prepared for many scare zones, some featuring chainsaw wielding maniacs.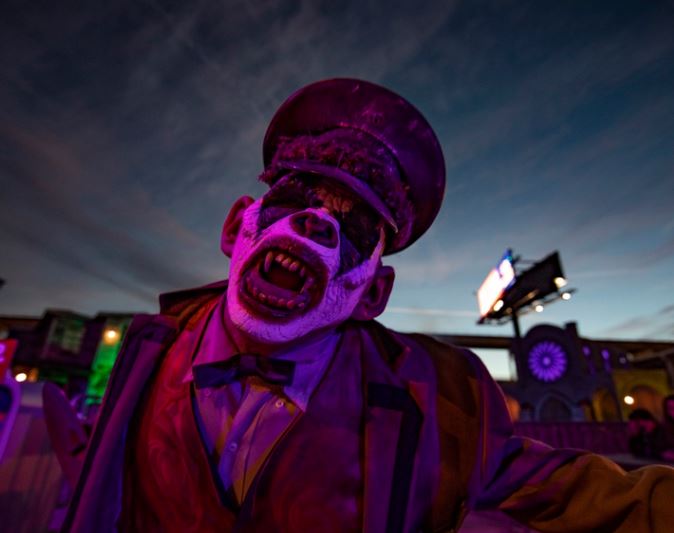 New Orleans Nightmare
319 Butterworth St. Jefferson, LA 70121
This is located in Jefferson and tickets start at about $30, prices vary day-to-day, and you have fast pass options available, too. If you've visited New Orleans for the scary festivities previously, you may recognize this as the former location of House of Shock. You have a variety of activities here, including escape rooms, mazes, sections featuring differently themed scare zones, and of course bars and concessions.
RISE Haunted House
10342 Hwy 442 Tickfaw, LA 70466
Located in Tickfaw, LA, about 40 minutes from New Orleans, is RISE Haunted House. This one features three distinct attractions including RISE Haunted Hayride (which is good, even for younger children), RISE Risewell Asylum (which is a storyline that includes you as a character, expect lots of jump scares – if you have personal space issues, this one is NOT for you), and the main RISE Haunted House (featuring well-timed scares and spine-tingling audio as you head through a maze of the Bed & Breakfast of Henry Risewell. You will also encounter zombies in the cemetery).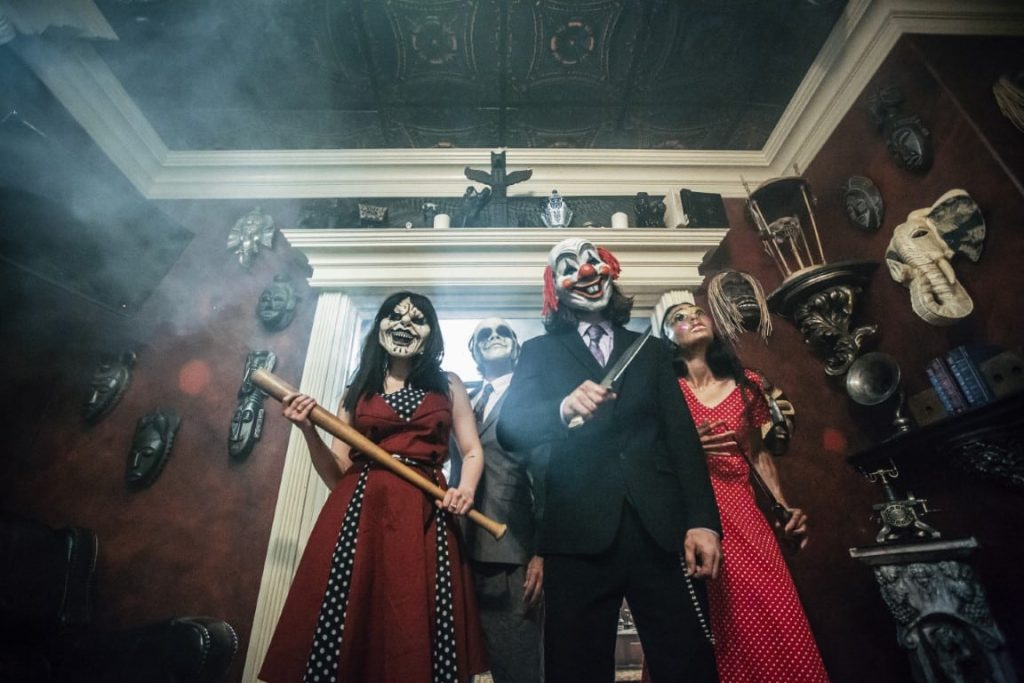 The Mortuary
4800 Canal St. New Orleans, LA 70119
This is a true classic and absolute must if you're visiting New Orleans in October or November. Located at the very (dead) end of Canal Street, it was first established back in 2007 and has been featured on many shows on the Discovery Channel and the Travel Channel. It was an actual mortuary when the mansion was built back in the late 1800s. The attraction is open year round, but during October and November they bring out all the stops. It's been touted as one of America's Scariest Attractions. It draws in tens of thousands of people every year, so you know it has to be good. If you're looking for a haunted house that has Hollywood-style props (think animatronics, expert make-up, and scary storyline plots that really get the adrenaline pumping) this is the haunted house for you.
Scout Island Scream Park
1034 Harrison Ave. New Orleans, LA 70122
This attraction is more like a Halloween festival, rather than just a haunted house. It's fun for the whole family since they even have kids zone with "scare-free" sections for the kids and thrill rides. If you just want to enjoy the festival and rides, you can find tickets for as low as $20, but that does not include the haunted houses. Those must be purchased individually or you can get the General Admission Unlimited All Access Ticket. There are also plenty of concession stands and pop-up bars to keep you fed and boozed up all night long.
The 13th Gate
832 St. Philip St. Baton Rouge, LA 70802
This one is REALLY scary. It has had honorable mentions from MTV, USA Today, and even the Travel Channel. It'll take about an hour and a half's drive from New Orleans, but any true horror fan would think it's totally worth it. It features over 40,000 square feet of ultra-realistic props and details. You may even find yourself asking if the screams you hear are real. This is not for the faint of heart. This haunted house requires you to get involved as you will encounter real snakes, voodoo shows, and cramped quarters. Don't believe us? Just check out the video above.
The list could keep going and going when it comes to best haunted houses in New Orleans. If haunted houses aren't really your thing (too many people, too much walking, etc.), you may want to consider taking a look at some of the best haunted tours in New Orleans. Those are plentiful and, unlike most of the haunted houses, are offered year round. Most of the tours include multiple stops at the most haunted locations in New Orleans and the historical background information on them.
You can see such hotspots as:
The Haunted LaLaurie Mansion – There's a grim story for this one, let's just say it involves hidden slaves and a huge fire. This is also a house featured in AHS: Coven (for you fans of the show).
The Sultan's Palace (also known as The Gardette Le Prete House) – Mass murder and mystery, need we say more?
The Haunted Beauregard-Keyes House – This story definitely features some….interesting…characters. You don't want to miss this one.
Muriel's Restaurant – The staff and diners at this restaurant have their own stories, but you can learn the real history of Muriel's Restaurant when you take a guided ghost tour.
And still, some may find even a haunted tour to be too much. If that's the case, a cemetery tour may be right up your alley. These are more historical and interesting than they are scary and creepy. A few we'd recommend include:
Bloody Mary's Tours – This one offers day and night time tours and is mainly focuses on Marie Laveau (New Orleans permanent resident and Voodoo Queen)
New Orleans Secrets Tour – This tour company offers a few different options as far as the tours they offer. No matter if you're looking for a historical tour, food tour, or haunted experience, you can find it here.
Dark Crescent Tours – This one focuses on New Orleans history, but only the dark stuff. Kids under 6 are free for their cemetery tours, too, so if you're traveling with any young ones, this will help save you a few extra bucks, and allow you to learn some interesting stuff about New Orleans.
French Quarter Phantoms – This one has been rated one of the best tour companies by Trip Advisor. The purchase of a pass also allows you take advantage of some great 2-for-1 drink specials, too. For those that have an interest in True Crime, they also offer a tour for that.
No matter the experience you're coming to New Orleans to enjoy, you're going to surely encounter more adventure than you originally bargained for. For those looking for a true, once in a lifetime experience, just remember New Orleans, especially at night, is not for the faint of heart.